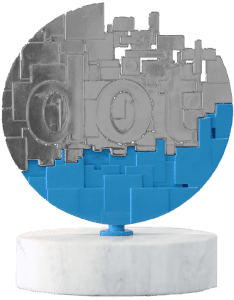 QA Graphics, a full-service digital design company, recently received platinum recognition in the 2018 dotCOMM Awards competition for their 3D Graphics Website (www.qag3d.com).
QA Graphics has over a decade of experience in 3D design and animation, offering professional web development services to their customers. By working with QA Web, a division of QA Graphics, clients gain custom website branding, which builds brand recognition and boosts sales through customer interaction.
We are thrilled to receive this website award. It furthers our mission for our QA Web division to demonstrate the level of talent we offer for our website development,"


said Dan McCarty, owner of QA Graphics.

The dotCOMM Awards is an international competition that recognizes and honors outstanding forms of web creativity and digital communication. Winners were selected from more than 2,000 entries worldwide. Various categories included website creativity, mobile web applications, content marketing, social media marketing, and video creativity.
To view QA Graphics' 3D graphics webpage, visit: www.qag3d.com
To view other winners, visit: https://enter.dotcommawards.com/winners/
To learn more about our affordable web development visit: https://www.qagraphics.com/web/