Don't settle for traditional 2D drawings and renderings. Instead, let us provide you with the tools you need. Our 3D digital modeling allows consumers to visualize products through virtual interactions, offering a richer and more personal experience.
SPEED
~Faster product design (roughly 45% faster on average) allows you to beat your competition to market~
Architects and engineers spend less time looking for issues
Allows more visualization of 'what-if' scenarios during the design process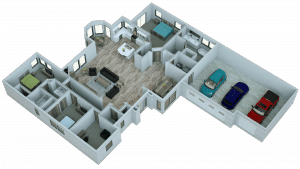 REDUCED LEAD TIME
~3D print prototypes allow everyone to participate in the process~
Easily incorporate late design changes
Test your design in the real world before moving to production
COST SAVINGS
~Test and validate your designs to reduce costs from quality problems or errors~
Virtual prototypes reduce the need and cost of physical prototypes
Helps you ask and answer complex and important engineering questions earlier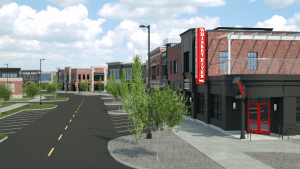 SCENARIO VISUALIZATION
~The ability to create renderings and animations for design proposals or reviews~
More effective internal design reviews
Create effective sales and marketing content
3D modeling shortens design cycles, streamlines manufacturing processes, and accelerates product introductions by improving the flow of product design information and communication throughout an organization, its suppliers, and customers. For your business this means faster time-to-market and higher quality products, which translates into increased revenue, while reducing design costs which will provide larger profit margins.